PT. Surya Pertiwi Tbk positions itself at the forefront of style and innovation.
As Indonesia's leading distributor of sanitary wares and bathroom fittings, we pride ourselves in providing value, range and quality to our customers. More than just a distributorship, PT. Surya Pertiwi Tbk is the leading purveyor of quality lifestyle.
Sales & Marketing
Distribution Channel
Headquartered in Jakarta with a subsidiary in Surabaya.
11 Exclusive Sole Distributors in 14 major cities of operation outside of Greater Jakarta and Surabaya Areas.
Over 3000 dealers in Indonesia.
Total Marketing
Over 100 sales agents in Jakarta and Surabaya alone.
Over 200 sales representatives across Indonesia.
Over 700 total employees.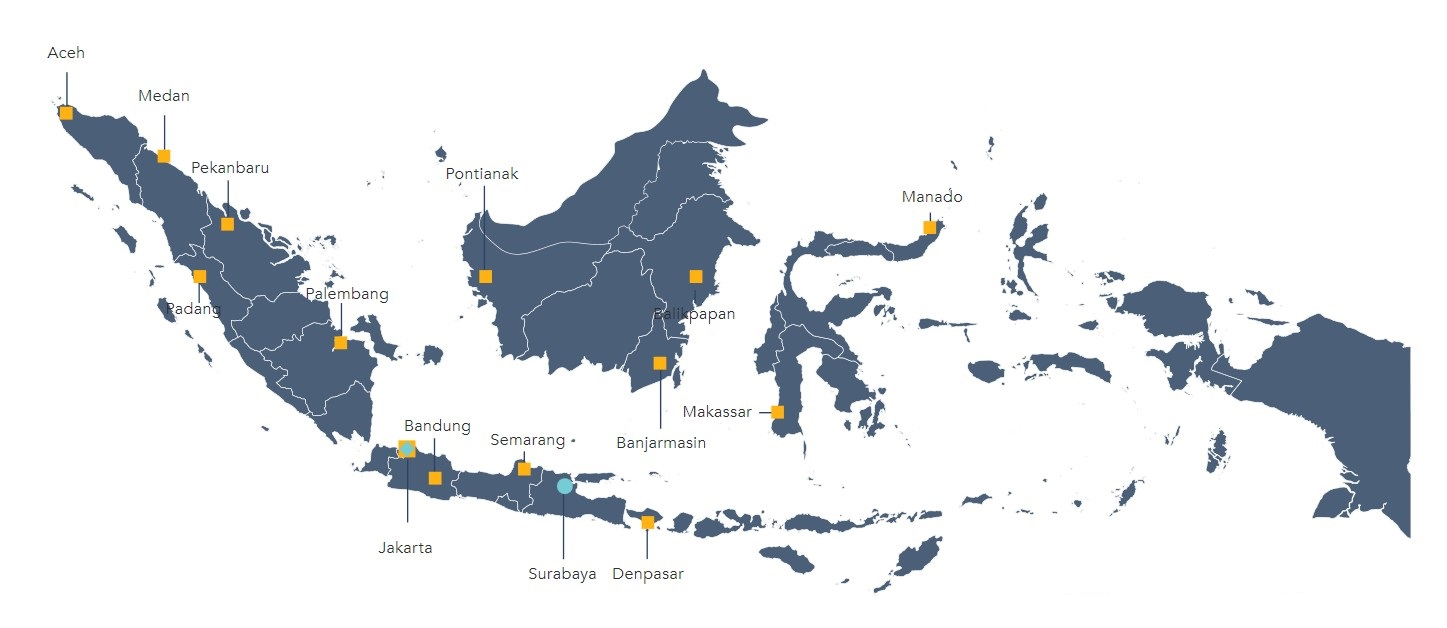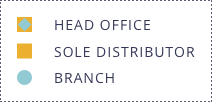 We believe in the quality and value inherent in the brands we represent. They offer more than just everyday utilitarian products. Our brands signify aesthetic discernment, progressive thinking and a holistic lifestyle.

Our Sales & Marketing Team are trained to inform existing and potential markets not only of the strength and reliability of our products but their overall contribution to one's pursuit of the good life.

We're in it for the long haul. Whether it's a new or longstanding partnership, we strive to provide personalized solutions to suit our customers' needs.
Project List
Apartments
Gold Coast Seaview Apartment

Pantai Indah Kapuk, Jakarta
Hospitals
Siloam Hospitals

Indonesia
Hotels
Mulia Resort

Nusa Dua Bali, Bali
Office Buildings
Capital Place

Mampang Prapatan, Jakarta
Others
Bandara Soekarno-Hatta, Terminal 3
Tangerang
Shopping Centres
AEON Mall
BSD, Tangerang
After Sales Services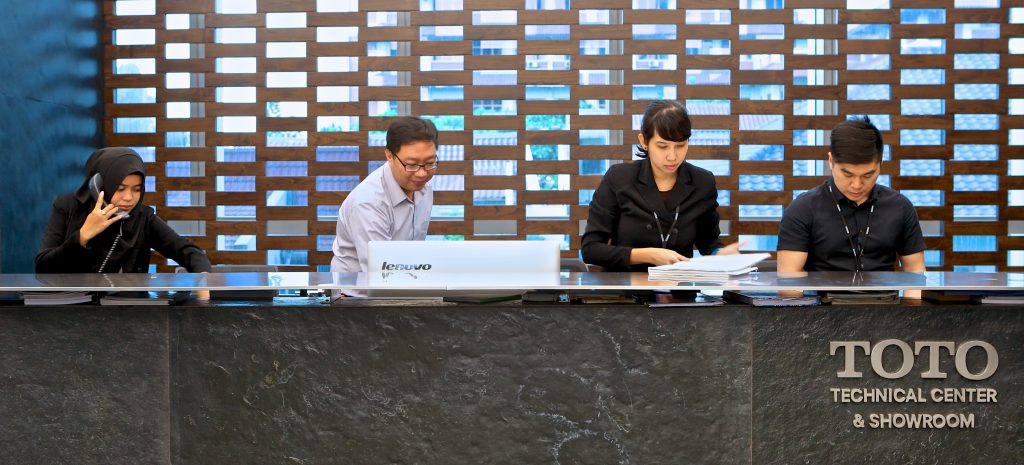 In order to ensure customer satisfaction, we implement a vertically integrated After Sales Service system that facilitates direct inquiry and speedy response:
Our After Sales Service is completely complimentary unless a spare part change is required.
Our dedicated hotline is always ready to process customer inquiries and concerns.
We have a specialized team exclusive to TOTO.
Our team of experienced technicians is highly -trained to address any issues and/or concerns that may arise.
Our team has a standard response time of 3 x 24 hours in Jakarta.
For areas outside of Jakarta, the standard response time is less than 5 working days.
Thanks to our comprehensive network of sole distributors across the country, our spare parts are widely available and easily accessible.
We take customer feedback seriously and we strive to continually improve our service.
© 2023 itd PT. Surya Pertiwi Tbk